Fish on Bayshore, restoration
Florida Public Art Alliance Conferees were welcomed with popsicles during their Tampa stop at Perry Harvey Park, spring 2018.
This public art project, located in Anderson Park on the Kate Jackson property, was a collaboration between Lorraine Genovar, Richard Penza Jr., and Wayne Fernandez and was gifted by Norma Gene Lykes.
Frank of Tampa Daily Photo offers the following description of the project posted on his blog @ http://tampadailyphoto.blogspot.com/2009/07
"This large sculpture stands in a brick patio area connected by walkways on the south side of Kate Jackson Community Center in Anderson Playground. The hundreds if not thousands of keys are now woven together with moss from the overhanging oak trees that surround this cool, private slice of Florida paradise. Palms and philodendrons crowd in close to the quiet space. A key was attached to every one of the tiny, closed hooks when the piece was first installed in 2001. Curious kids - big and small - have removed many of the lowest hanging ones but now most are out of reach. Closeup view below illustrates the incredible variety of metals, shapes and colors of the keys that make up this attractive and most unusual sculpture."
The Tampa Bay area public art map & brochure, funded by the Foundation and created by the Design Team (listed below) in 2004, served as a guide for selected driving or walking tours. Not only was the City of Tampa's public art collection included, but key pieces from six additional area public art collections. Many requests have been made to update the map, although most of the collections are now available as interactive maps on-line. https://www.tampagov.net/sites/default/files/IntoPublicArt_brochure.pdf
Into Public Art brochure, map & poster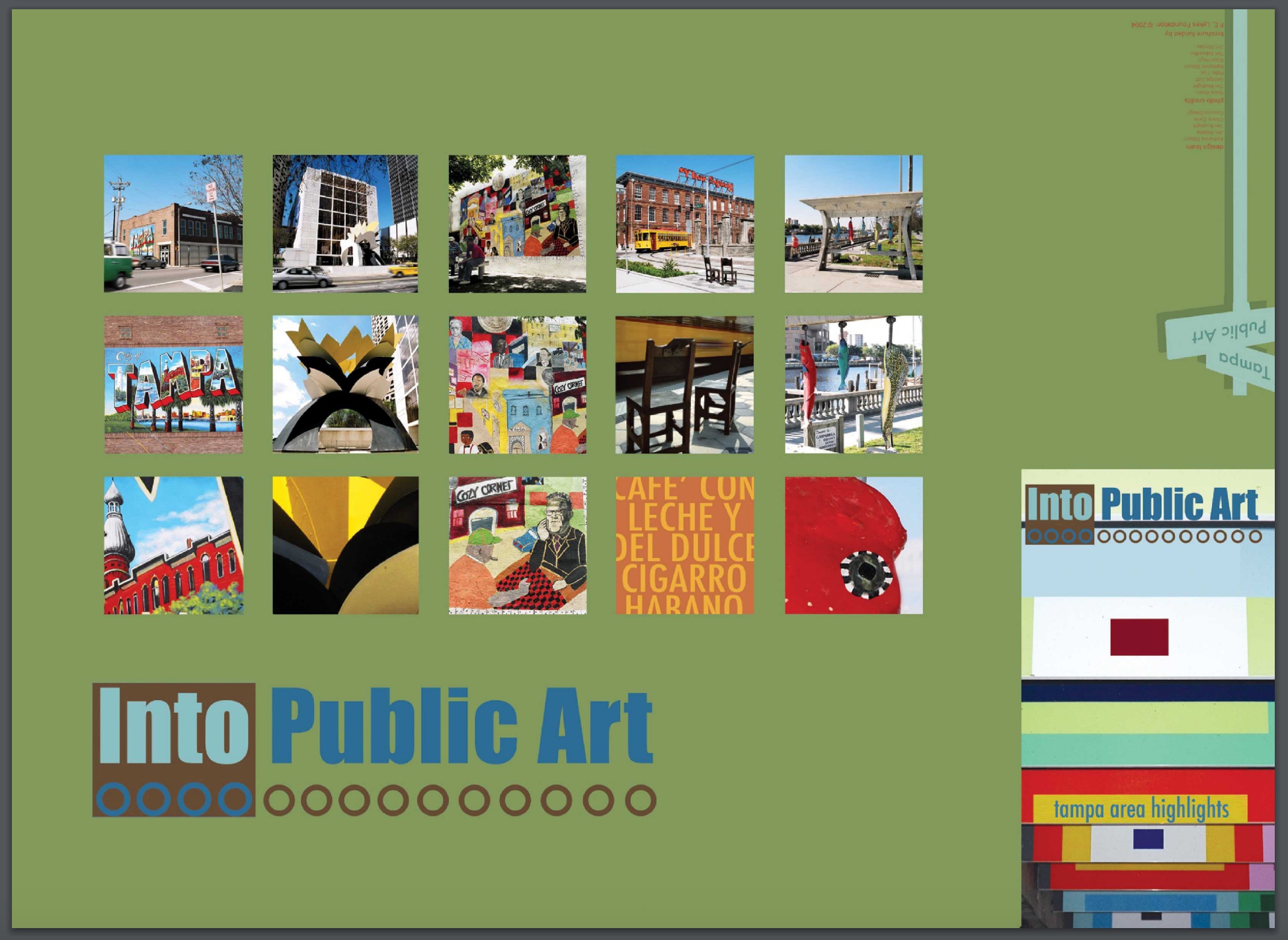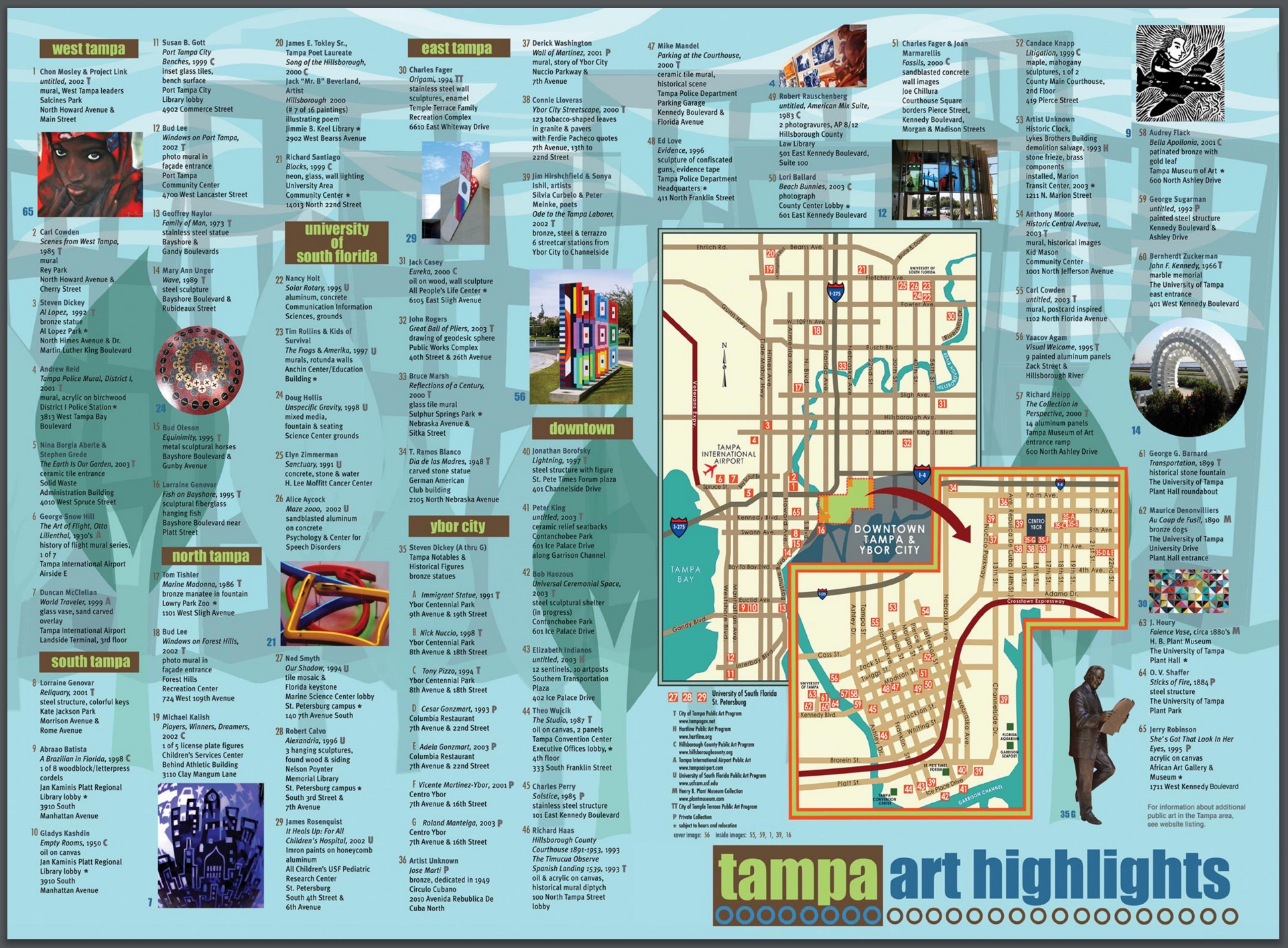 Design Team | Katherine Gibson, Jim Wordes, Tim Boatright, Chiara Zonni, Coquina Design
Photo Credits | Vince Ahern, Tim Boatright, George Cott, Peter Foe, Katherine Gibson, Robin Nigh, Tim Schaedler, Jim Wordes